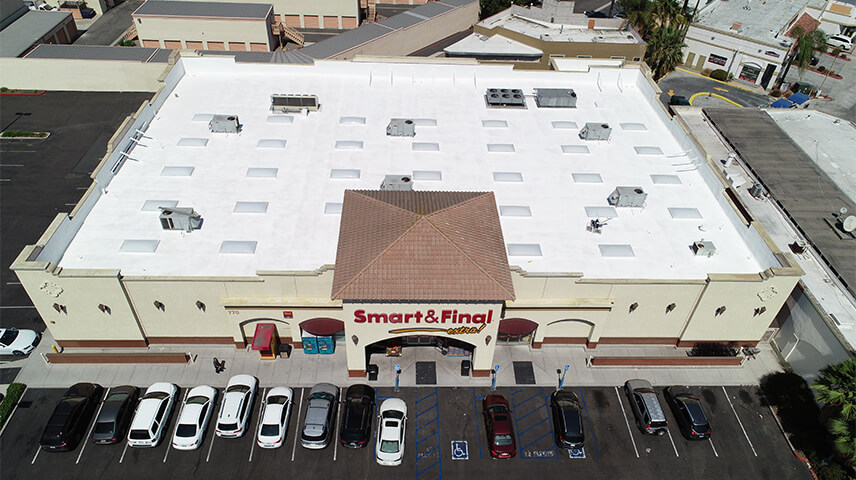 We are a commercial roofing contractor servicing all of Southern and Central California since 2003. We work directly with building owners, property managers as well as facilities managers in designing custom fit roofing solutions to meet specific needs and budgets. We are always striving to build a long-term relationship for better business. We provide energy efficient, zero maintenance roof systems using the highest quality materials on all of our roofing solutions.
Our Company maintains a qualified installer status with all material suppliers, each of our foreman have 20+ years of experience in the roofing industry while our management has over 50+ combined years of experience in the roofing industry. Our experience provides the highest quality customer service in all areas of new and re-roofing projects. All of our roofing systems are energy star, Title 24 approved green roofing solutions. We specialize in the handling of large commercial, industrial projects.
If you are looking for a professional roofing contractor, don't waste your precious time anymore! Give us a quick call at (714) 632-8418. We would be happy to serve you.