The roof is the first thing people notice when they look at your house. There are chances that your roof can get damaged if you do not take proper care of it. You should always take care of your roof by keeping it in a good condition. A remodeling of your roof could be the best possible option to keep it going for years.
Normally, before you go for a roof remodeling, you have certain questions on your mind like-
How much budget will be required?
What materials are required?
Who can do the remodeling job better?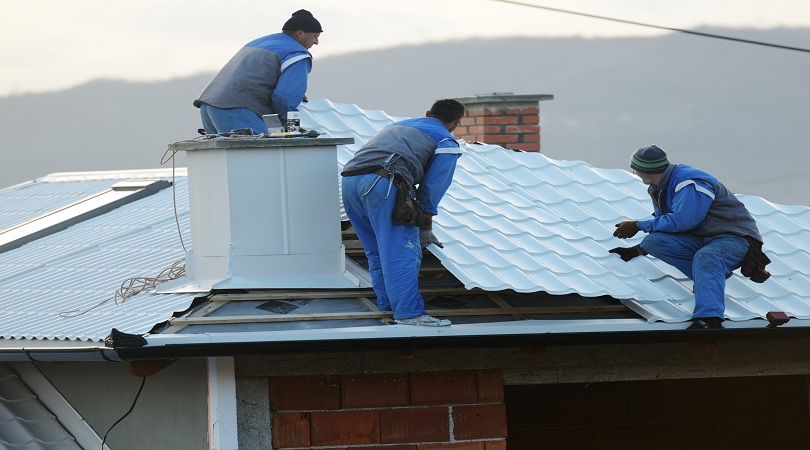 Here are 9 roof remodeling tips which you must know before starting the renovation work:
Look and Style When you plan a remodeling of your roof, the look and style of the roof has to be impressive considering the average roof comprises 40 percent of a home's visible exterior. A good looking roof simply increases the charm of your house.

Inspection Inspect your roof using binoculars from a safe vantage point. Look for curling, cracking, missing shingles and areas which lack granular covering. You can observe your roof from inside as well. Use a flashlight to look for water stains that indicate a growing roof leak.

Municipal Check You should check with your local municipal building department to check how many times it is possible to re-cover the existing roof with another layer of same materials. Some communities do allow more than two layers of roofing material but previous layer should be removed before installing the new one.

Take a Picture Your contractor can take a digital picture of your house and show you the various renderings with different roofing materials.

Detailed Proposal Your roofing contractor must send you a detailed proposal in which every small detail should be included such as the material type and its color, other materials to be used and the scope of work to be done, along with the deadlines for the project.

Ventilation Go for attic ventilation to ensure a long and functional life for your roof. The ventilation requirement varies from place to place, the National Roofing Contractors Association normally recommends 1 square foot of free vent area for each 150 square feet of attic floor.

Consider Roof an Annual Cost It will be better to consult three to four reputed contractors in your area for roof remodeling services and ask for an estimate and do not choose the lowest bidder. A roof is an important investment. Take annual roofing cost into consideration by dividing the total cost of the new roof by the life expectancy of the selected roofing material in years.

Squares Roofing professionals often talk about squares which means the amount of shingles required to cover 100 square feet.

Get Online Info Refer to the website of National Roofing Contractors Association which offers some useful resources to the homeowners such as roof check-up checklist, how to find quality roofing contractors and a database of contractors who can be searched through a ZIP code.
Follow these tips for a successful roof remodeling project and increase the value of your property.
Applied Roofing Services is a leading roofing contractor in Anaheim. Call us at (714) 632-8418 for quality and affordable roof remodeling services.