There's no doubt that the roof is the most important part of your house, but for those located in storm prone areas, it's more than important. While you can't predict how a particular roof will hold up during a severe storm, some roofing materials do better than others. With so many choices available, it's really difficult to know where to start.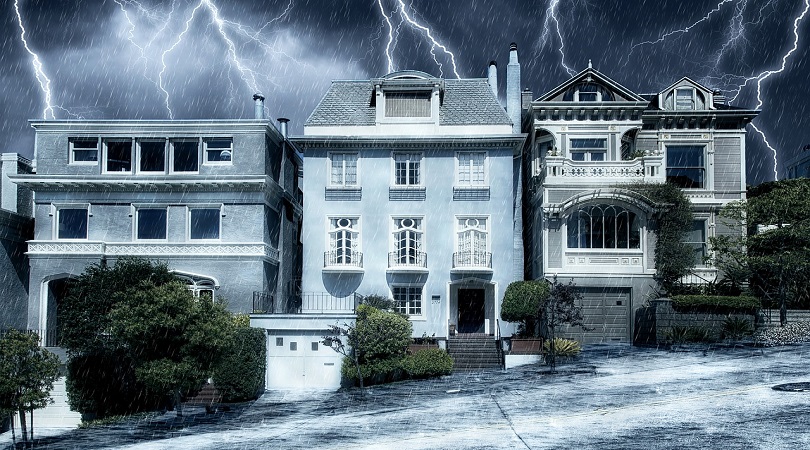 Here's a list of those roofing materials you must consider if you're located in a storm prone area:
Composite Shingles It's one of the most popular and well-known roofing materials used for commercial and residential roofing purposes. There are a variety of shingles available with different ratings for the wind speed which they can withstand. However, you must be aware that higher wind areas need special shingles. So check with the supplier about the ratings before purchasing composite shingles.

Slate Roofing Slate roofing is nothing but stone slabs. Their weight and rock-hard structure makes them an excellent choice against severe weather conditions. The endurance of slate roofing varies as the quality of slate varies. Apart from being quite resistant against heavy winds, its slick surface doesn't hold onto ice or snow and being non-combustible, it withstands wildfires.

Metal Roofing It's the best choice for commercial and residential roofing in a storm prone area. This is because of its affordability, durability, being lightweight and highly protective against strong winds. Metal roofing also helps to reduce energy loss and makes your house more efficient, and with a little bit of maintenance, you can make it last for generations.

Clay Tile Roofing These roofing materials are very similar to the weight of heavy slate roofing. So this also makes them a very good roofing material for storm prone areas. These are also non-combustible, like slate tile, which makes them withstand wildfire.
This is just a quick preview of storm resistant materials. The best way to ensure that your roof can withstand severe weather is to hire professional roofing services if you plan to invest in a new roofing system or residential roofing repair. No roof can withstand severe weather conditions if installed incorrectly.